Ukrainian Dating Blog by Krystyna:
Dating Tips & Advice for Western Men
With major technological advancements, online dating has taken over the dating industry as more and more people embrace its benefits. For instance, many men are uninterested or less excited in the potential spouses they meet regularly at the workplace or neighbourhood. According to most of these men, online dating is the best option as it makes it easier to meet the perfect spouse with a mix of both conventional ideals and a splash of exoticism. However, it can be challenging to date a foreign spouse, such as a Ukrainian. If you are looking to bridge the culture gap and create a perfect union with your Ukrainian girlfriend, then reading this Ukrainian dating blog can help increase your chances of success.
Welcome to Ukrainian Dating Blog, the International dating guide
As we all know, online dating can be a challenging experience, especially if your spouse is from another country. For instance, most men are not aware or are not well-prepared for the cultural challenges of dating a Ukrainian woman. As a result, many lose patience and hope of bridging the cultural gap between them and their foreign girlfriends.
However, that cannot happen if they both invest time and effort in understanding each other's customs and cultures. That is where the Ukrainian dating blog factors in. This dating blog provides much-needed dating guides, tips and advice for men who are in the process of fostering a relationship with a Ukrainian woman.
Meet Krystyna And Her Team
Krystyna is the founder and writer of the Ukrainian Dating Blog. She was born in Kyiv, Ukraine and raised in Crimea. Krystyna moved to Frankfurt, Germany, in 2002, where she studied and earned her Master's degree in English, Italian and Turkish at the Goethe University of Frankfurt in 2010.
Dating and marrying a German was challenging for Krystyna as she was often confused by the intercultural differences. That's what inspired her to bring her ideas and thoughts on online and inter-cultural dating together. In the process, she founded the Ukrainian Dating Blog and Ukrainian Dating Stories.
Since then, Krystyna has been helping western men meet and foster strong relationships with Ukrainian women. Through her Ukrainian Dating Blog, she has helped many men succeed by presenting helpful tips and detailed dating guides for those interested in dating foreign brides.
Yulija - Co-Blogger & TikTok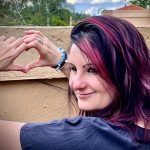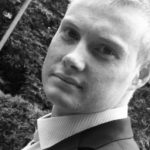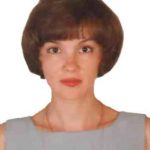 We are quite busy at Ukrainian Dating Blog:
At Ukrainian Dating Blog you can download free online dating ebooks written and created by Krystyna. 
Online dating scam ebook: By the time you finish reading this Ukrainian dating guide, you will know how to recognize a scammer, how to identify and avoid Ukrainian and Russian pro-daters, how to verify the true identity of a Ukrainian bride on a dating site and how to choose the dedicated International dating site and agency.
Krystyna's lessons on successful dating Ukrainian ladies: My second dating guide offers you serious and useful tips you must follow on your adventure to find your special Ukrainian woman for marriage. My ebook contains remarkable lessons, rules and tips that can help significantly to improve your success with foreign ladies.
NEW: International Dating Digest For Men: Finding Love Overseas: This ebook is written from the real life experiences. You'll be taught how to find a relaible dating service and start a successful intercultural communication online.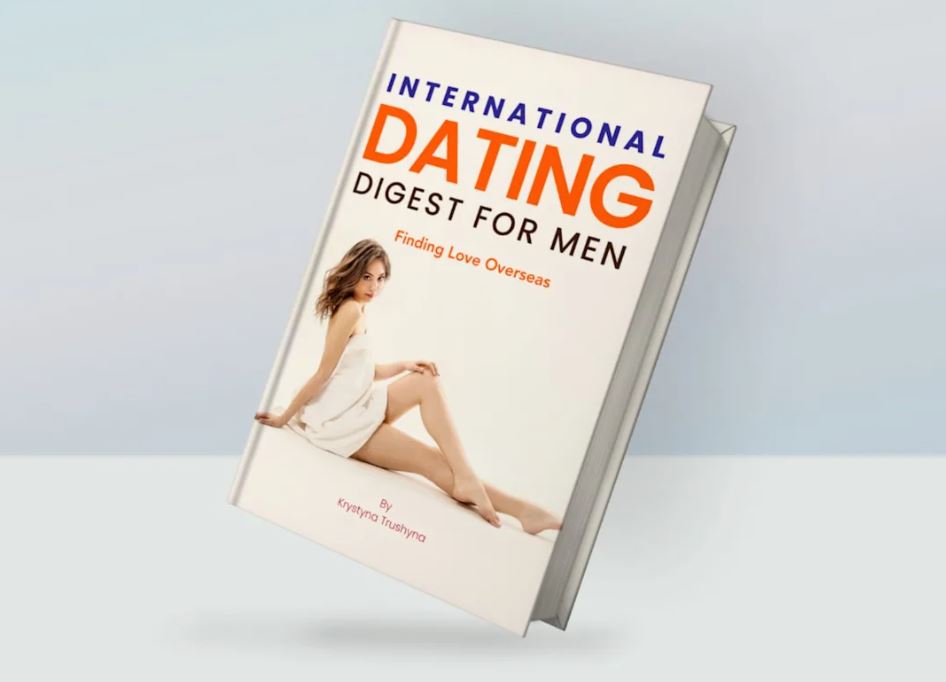 If you want 1 on 1 help from me, be sure to check out dating consulting and coaching here. I provide dating support and dating advice, including a Dating Profile writing service for International dating sites and apps.
Ukrainian dating advice and tips - why important to follow them?
What is it like to marry a Ukrainian (foreign) woman?
Like any other marriage, marrying a Ukrainian woman has both advantages and disadvantages. For instance, Ukrainian beauties are extremely stunning with their tall, slender physique. Secondly, these ladies are loyal and ready to give it all in the interest of the people they love. Therefore, you would not have to worry about commitment issues with your Ukrainian woman. Marrying a Ukrainian woman also ensures you have peace of mind. Most women from Ukraine are prepared to handle tough challenges and even help you with personal problems. Apart from that, Ukrainian women know the value of family and can manage to handle most things that affect the people they love.
According to research, most marriages between a Ukrainian woman and a foreign man are often successful. That is because chores and duties are carefully circulated, ensuring everyone knows what is required of him or her.
The most popular Eastern European brides
How to find the best Ukrainian (International) dating site?
If you have set your heart into dating a Ukrainian woman, the first step is finding the best Ukrainian dating site. It can be challenging to find the best dating site as there are plenty of options to choose from today's market. Here are some guidelines to help you find the best Ukrainian dating site.
FAQ: Dating foreign women online
Online dating can be a challenging prospect for both newbies and people that have been doing it for a long time. Here are some of the questions that many people ask concerning dating foreign women online.
Ukrainian Dating Blog helps you to find a match online
Foreign dating can be a daunting task for any individual. However, with the help of platforms such as the Ukrainian dating blog, dating your foreign spouse can become less tricky. A successful foreign dating experience starts with finding the best international dating site. Therefore, you should invest more time researching the right dating site to meet your foreign spouse.
Dear friends, Thank you for choosing us for your dating advice!  Today I'm going to
Read More »