Dear friends,
today we talk about differences between Orthodox and Catholic Christmas. As you know, we Ukrainians and Russians celebrate our Christmas on January 6. And it is important to learn about that because Christmas is a great part of each nation's culture. So let's go!
Differences between Orthodox and Catholic Christmas start with the designated day of celebration. In addition to varying views on papal authority and original sin, the churches use different calendars to calculate religious holidays. Christmas celebrations take on a different appearance for each group.
Catholics use the Julian calendar to calculate religious holidays. Julius Caesar created Julian dates in 45 Before Common Era (BCE). Orthodox Christianity relies on the Gregorian calendar created in 1582 by Pope Gregory of Rome.
As a result, Catholics celebrate Christmas on December 25 while Orthodox observances occur on January 7.
Orthodox and Catholic religions both celebrate Advent, a period leading up to the Christmas holiday. Orthodox observers fast and perform charitable acts from November 15 to December 24.
Catholic Advent starts four Sundays before Christmas and includes singing hymns in front of an Advent wreath that symbolizes the return of Christ. A small manger holds straw fragments representing charitable acts performed by family members.
In contrast to Orthodox fasting, Catholics indulge in holiday-specific recipes throughout the month and celebrate the Feast of Saint Lucy on December 13.
Formal Catholic Christmas Eve celebrations start with a midnight mass to celebrate Christ's arrival, coinciding with the belief of a night birth.
Many churches started conducting earlier masses to accommodate varying parishioner schedules. Orthodox communities attend morning services that include Old and New Testament Bible passages and end with communion.
Important
Everyone partaking in communion must fast before receiving the body of Christ.
Modern Christmas Eve feasts in the Catholic religion are extremely versatile. Forums buzz with selections ranging from chili and cornbread to ham and shrimp. Many feel formal dining is unnecessary.
Orthodox communities enjoy a large Holy Night supper consisting of 24 dishes that represent two selections for each apostle. Guests anointed with special oils read passages from the Bible and sing religious hymns.
Christmas Day mass is a Holy Day of Obligation for Catholics but some churches encourage parishioners to stay home with their families.
In the Orthodox community, parishioners attend services labeled The Feast of the Nativity and receive communion for a second time. Catholics are under no moral obligation to attend additional services after Christmas Day.
Orthodox Christmas celebrations last approximately three days. Final observances honor the Virgin Mary. Eastern Orthodox religions believe the Virgin Mary was a virtuous woman selected to be Jesus' mother.
This stands in stark contrast to Catholic doctrine stating she was a reformed sinner.
A January 2012 article in The Christian Post describes differences between Orthodox and Catholic Christmas celebrations. Orthodox priests state observances focus on spiritual development and less on material aspects like trees and gifts. Catholicism tends to rely heavily on sentimental traditions and iconic imagery.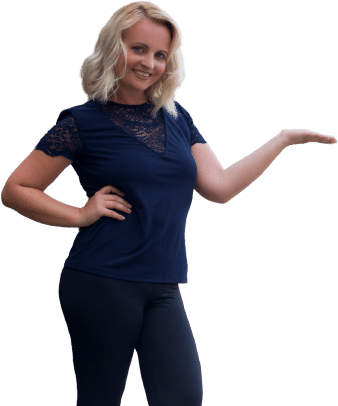 About the blogger: Krystyna is an International dating blogger, coach and iDate speaker. She is on mission to help Western men to understand foreign women better and how to succeed on the International dating websites.