Dear friends,
On the surface, International online dating does present a few interesting perks. Who actually has the time to go out to Russia and Ukraine to meet a woman for dating and marriage? I probably know just a few of men who would be ready to go to both countries without any date arrangement.
Which is why Slavic online dating looks pretty good, in theory that is. Unfortunately, not all theories pan out to be completely worth the time and investment. Is Russian and Ukrainian online dating one of these wasted investments? Some say yes, while others say no. I would say no.
Truth be told, Slavic online dating is not a wasted investment. Western men just need to be more aware of what they are getting into. I believe this article can be a very good resource for guys looking for a foreign woman through online dating sites. Let's be honest, going to Ukraine and Russia without any plan is not for everyone.
So, the magical world of Slavic online dating does provide a really good side benefit. However, in order to truly succeed in finding the right woman, one must be knowledgeable of any and all possible situations. Knowing these situations will make it easier to discern the good apples from the bad ones.
Here we go with the five warning signs for Slavic (Eastern European) online dating:
Your Eastern European woman is a ghost
Say you are chatting with Anastasia, this wonderful woman from Kiev, online. You seem to have tons in common. You are getting along better than anything else either of you has been through.
Now, let's say that you go to look for Anastasia on social media (VK.com, Odnoklassniki.ru, facebook.com) and come up with nothing. This is a red flag.
I am sure that most people who get involved with online dating have some sort of social media account. If this is happening, there are two explanations. One, your woman doesn't actually exist (she is a fake). Don't laugh. This happens a lot.
Second, she already has a (mostly Russian / Ukrainian) man in her life. She is just a professional pro-dater and scammer. If you are the guy in this scenario, run away.
Avoiding personal questions
There are no personal questions coming from her end. Your Slavic mail order bride never replies if you asks her something. In fact, she comes up with some excuse to avoid the conversation.
Here are the two possible explanations for this. One, she is not real (again a professional pro-dater and scammer). Yes. This does happen a lot. Secondly, she is just not that into you (you are just some kind of backup – for all cases). Remember the chick flick movie "He's Just Not That Into You". Same rules apply for the guy here too.
Telling delicate facts about the woman's past
Does your woman from Russia or Ukraine start to reveal very delicate information about her past (domestic violence, rape, robbery, abortion, etc.)?
As for me, this would make more sense if the two of you have been dating for a long time and meeting in person already. Usually, most of women are careful about sharing information about their past, especially delicate details, while dating online.
Nonetheless, if your lady from Russia or Ukraine brings it up in the online world, in what would be equal to the first two messages, than this is called self-sabotage.
Important
She is basically telling you that she is not interested. She is also telling you that she is not available, without actually saying it.
It's one thing to say "I like being alone. I am not interested in getting involved right now". This is the upfront and honest approach. The woman is not playing games. She is telling you exactly where she stands.
If the Russian bride is being less than honest about her intentions, than it's a con. She is going to be using you to get pity and sympathy.
This is something that you, guys, should stay away from. This is not the sort of girl you will be able to build something long-term on. NO! She is looking for a way to stay handcuffed to her past, without actually admitting it.

Being unclear about the goals
You know that scenario for sure, namely: the Russian / Ukrainian woman is being very vague about her intentions and her availability. The whole point of International online dating is for two people to meet face-to-face at some point, especially if they have really good chemistry.
I have already written that you have to visit the woman after 6-max.12 months of successful online communication. No woman is waiting for you 2-3 years.
BUT…
If your woman starts to hem and haw about the very thought of it, there is something wrong. If it happens just once, than chances are there might be a small misunderstanding. Hey guys, if this is happening every time the subject is broached, chances are you have hooked up with a bad apple.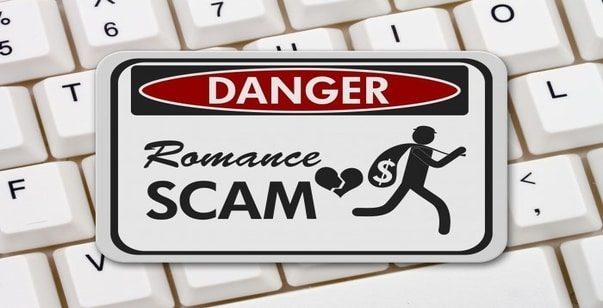 Silence is gold in online dating?
There are some Russian and Ukrainian mail order brides who are somewhat skittish about speaking over the phone or on Skype. It evens happens to some guys. There is a difference between being a bit skittish and using outright avoidance tactics.
If the woman always comes up with some excuse as to why she can't talk on the phone, even after several weeks of online chatting, than chances are there is a problem. It's okay to question her motives. Depending on the situation, some have even confronted the woman about it.
Important
If the Ukrainian or Russian bride has nothing to hide, than speaking with you shouldn't be a problem. The more she gets into doing any of the above, the more it's in your best interest to question the whole thing.
Conclusion: Closing my online dating thoughts…
Guys, each of you needs to protect yourselves. Not all red flags stare a person right in the face. Some require deeper context and understanding, especially when conducting the dating search online. Just trust the gut, guys. 
If the woman seems to good to be true, she likely is. And do not stop to educate yourself about online dating scam. Russian and Ukrainian online dating is a never-ending learning process, it comes from experience.
Russian online scams are more of a problem than most realize.
Recognizing these scams before becoming a victim is the first step in scam prevention
What red flags do you know yet? Please share your knowledge and ideas in the comments. Besides, feel free to comment this post if you have any questions or additions to it. Please share your experience below.
Many thanks in advance! Спасибо! Spasibo! Дякую!
You need to discover superb overseas girls and feature an thrilling global courting adventure, however you do not know in which to start. Don't worry, we can help you!
☝️ Ask Krystyna
About the blogger:
Krystyna is an acclaimed international dating expert, blogger, and founder of Ukrainian Dating Blog. 
She has published over 1000 articles on international dating in English and German. She likes to focus on cross-cultural relationships, common or trending dating issues, and romance scams. 
The most popular Eastern European brides