Dear Friends,
Today, I would like to discuss a very controversial and hot issue, namely: whether most profiles on Anastasia International are fake and whether the agency pays the girls for registering on anastasiadate.com and chatting with Western men.I have asked by many readers what my thoughts are about that. I give my best to reply all the questions in a very factual and detailed way.
AnastasiaDate: general information
What do I know about Anastasia International?
With the slogan that "Love Knows No Boundaries," AnastasiaDate.com is an international dating site that is ranked as the 29th most popular dating website in the world and earned $110 million in 2012. Regarded by many as part of the mail-order bride industry, it became regulated by the International Marriage Broker Regulation Act in 2005.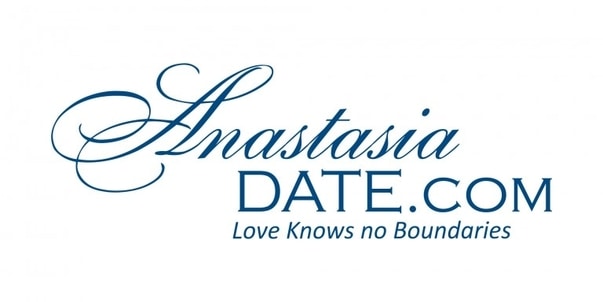 AnastasiaDate was named after the Grand Duchess Anastasia Nikolaevna of Russia, a role model for you Russian women and promises their clientele a chance to met women with refined ways and the moral fiber that many claim that many women of modern times are lacking. The company began using catalogs in the early 90s and launched its first website in 1997 in Russia and the Ukraine.
It achieved worldwide growth in 2003 and spun off to include women of other nations in 2007 with AmoLatina, AfricaBeauties and AsianBeauties. Men from all over the world uses the site to hopefully make a love connection and find their soulmate.
The founders, Elena and David Besuden were introduced by a service and 1992 and married. Wanting to create a similar experience for others, the catalog company was launched to introduce men to Russian women. Its first website started in January 1997 and in 2011 it was sold to a private investor. It and its three spin off services are now owned by Social Discovery Ventures.
According to Fortune, it experienced 220% growth in website traffic in 2012 and hired a new dating industry consultant as Chief Strategy Officer, Mark Brooks who claims the task of improving AnastasiaDate's reputation. He also commented that the international online dating industry was on the cusp of respectability. The company also launched its first mobile apps in 2013 and successfully defended itself to two opposing entities that used negative information about it.
The agency has existed since 1993; in other words, they are already 18 years in the dating business. This means for me, personally, that if Anastasia International had been only a 100% pure scam case and fraud, they could not work in this highly competitive industry for so long. We all know that if the agency provides poor services, they will not susceed and go broke fast. Or you do not think so?
Critical review by The Guardian
However, there is still negative stigma about AnastasiaDate.com published in The Guardian that points out that AnastasiaDates.com does not guarantee its clients the definite opportunity of a relationship or marriage as one would expect ordering an item from Sears or Montgomery Wards.
In The Guardian article, Shaun Walker recounts his impression from his visit to the Ukraine with Anastasia International. Before the trip to meet the women that the men became acquainted with online, the men have paid AnastasiaDate.com for communication services including email, live chat, video chat and their "Date A Lady" services.
The prices for services vary and are reportedly on a sliding scale. The gentlemen buy credits that range in price but starts at about $16 and it cost a cred for each minute of instant message type chatting. Of course, more complex communications cost more such as 6 credits per minute of video chat without voice and more for video chat with voice. Most of the men on the voyage to the Ukraine usually expect to have face to face contact with the women they had met online but instead may not even have a date.
Those who do have dates may end up spending huge amounts of money but fail to have a closer relationship after the visit. On one hand there are those pleased to spend time with and money on a real lady and are not disappointed when the lady isn't interested in advancing their relationship. On the other hand, some compare it with a night in Las Vegas where you spend money hoping for greater gain but lose everything you came with, if not exhaust your bank account as well.
Shaun Walker, The Guardian reported, sees some of the women as being forced into emotional prostitution by their economic circumstances. In the article Larry Cervantes, the company spokesman was said that throughout history men have pursued the unattainable and made fools of themselves and it is no different now. The lesson here seems to be, "Let the buyer beware."
The clients of Anastasia International have to pay for email and phone correspondence, video and online chat as well as flower and gift delivery.
But I wanted to know where Anastasia International does hire the girls for chatting with their clients. I searched on the internet for more information on this issue. I found numerous job advertising for translator positions. Here is a sample of such an ad:
Important
Furthermore, I have found tons of positive as well as negative reviews written by Anastasia's clients. Some men write that Anastasia brides are a scam. They were not successful in finding a woman for life and they only have spent a lot of money for nothing.
Negative words about AnastasiaDate.com
Here are some examples of the negative reviews:
Positive words about AnastasiaDate.com
Other men write about their positive impressions concerning the services of Anastasia International and tell their success stories:
And so they want to marry a foreign man immediately without having developed any romantic feelings. It is not true! Ukrainian women are very popular with Western men and they can choose the one they think is the best for them.
Reviews source: https://uk.trustpilot.com/review/www.anastasiadate.com
Unfortunately, I have found no clear answer whether Anastasia International pays the girls for chatting or not. I just believe that if there are positive reviews on Anastasia in the internet it cannot be true that Anastasia is a scam only. There are also many negative reviews on ElenaModels, OnlyCute or LoveMe. Are all these agencies a scam?
I guess the problem is the false expectations of Western men. They think if they register on a dating site like Anastasia and pay 100 dollars they will find a wonderful woman for marriage within a week. If this does not happen they feel disappointed and cheated. Many men write in Russian and Ukrainian women forum threads that the women have shown no interest during the first meeting. And this means for the men immediately that the agency and the women are scammers.
But another possibility is that the women simply do not like you, therefore, they do not want to develop any further communication with you. Many men mistakenly believe that all Ukrainian women look only for a better life, and not for love.
You need to discover superb overseas girls and feature an thrilling global courting adventure, however you do not know in which to start. Don't worry, we can help you!
☝️ Ask Krystyna
About the blogger:
Krystyna is an acclaimed international dating expert, blogger, and founder of Ukrainian Dating Blog. 
She has published over 1000 articles on international dating in English and German. She likes to focus on cross-cultural relationships, common or trending dating issues, and romance scams. 
The most popular Eastern European brides