This article will offer readers a detailed review of the popular online dating site AsiaMe.com. The accounts and opinions provided will be based primarily on first-hand experience with the site, with some supplemental background research being done to provide a more complete picture. By reading to the end, you'll be able to determine if AsiaMe.com is worth your time, energy, and money or if you'd be better off trying to find that special connection somewhere else. Let's begin, shall we?
China, Japan, and Korea etc.
Chat, CamShare, EMF Mail, Call Service, Gifts & Flowers etc
AsiaMe.com test at a glance – The pros and cons
AsiaMe.com (ChnLove.com): Main Features Reviewed
AsiaMe.com is a website (and mobile dating app) designed to help women from Asia connect with foreign men from across the world. AsiaMe advertises itself as, " one of the most popular online communication platforms worldwide." Their premium service offers a variety of features to help facilitate communications. These include things like (EMF Mail, Chat, CamShare, Call, Video, and Gifts). All these tools allow for a variety of options in how you want to contact or interact with the woman your feel the strongest connection with.
The site has a large database of profiles created by women all across Asia, including countries like (China, Japan, and Korea). AsiaMe claims that it vets these accounts tirelessly to make sure they are legitimate and up to date. This way you're not wasting time trying to contact someone who's profile has already been inactive for several months. The vetting process is also used to cut down the number of scammers and fake profiles. These can, unfortunately, be fairly common of these types of international dating services.
So, is AsiaMe.com a legitimate site worth spending your time on? I would say yes, though it might be best to avoid the premium features until you're sure the site is a good fit for you. Browse the free profiles for a couple days and see if you think there's a good match for you. If you do purchase a membership, start small and see where it goes.
Most premium online platforms, be they websites or apps, offer some type of security and anti-fraud protection to ensure the clients information is secure. AsiaMe is no different.
However, online dating sites are often plagued by other types of scams. In these instances, people, or even bots, will create fake profiles in an attempt to wheedle money or confidential information out of users. Most sites have internal security systems to help prevent this kind of activity, but they are more effective if clients keep them informed on suspicious activity. As A precaution, never give out personal information online or transfer money directly to someone you don't already know.
Signup and Registration Process Review
Naturally, we start the process at step 1, registration. To create an account with AsiaMe, you must first go through the sign-up process and enter some very general personal information. This includes things like name, age, birthdate, and email address. This helps the site verify that you are, in fact, a human being as well as generate the bare bones of your profile.
At this point you will also create a password. The password stipulations aren't particularly strenuous so you can pick something easy that you can remember. Just don't make it too obvious or leave it written down somewhere others can easily find it.
After all, you don't want somebody else logging in to your account and contacting people in your name. Overall, the registration process for AsiaMe is quick and simple, so it should only take you a matter of minutes to complete.
Is AsiaMe.com (ChnLove) free? - Memberships Plans Reviewed
You may have noticed that the registration section made no mention of payment plans or billing information. This is because creating a profile on AsiaMe is, technically, free. However, the site describes itself as a premium service. What this means is that while creating a profile and browsing the site is free, gaining access to AsiaMe's more advanced features carries an additional cost.
The site offers a membership deal to premium members. To access this simply click the Go Premium tab on the top of the home page. Premium benefits include things like the ability to browse through all the photos, priority service from customer support, a free chat function for new members, a bonus points used to send special messages.
Premium accounts come with three different price tags. The lowest tier is available at $15.99, with a discount for first time users that lowers the price to just $3.99. From there the price rises to $96.00 and then to $399. Each tier offers a disbursement of credits, which can be used to activate the sites various premium benefits.
What do Testimonials on the Web Say?
In-depth reviews of AsiaMe.com are few and far between. However, if you want to see what other users have said before taking the plunge there are plenty of reviews floating around. Most are short-hand accounts, peppered across message boards and third-party review sites.
Unfortunately for AsiaMe.com, the reviews available on these sites are varied. Several top reviews praise the sites easy to use design and beneficial features. However, there are apparently a good deal of unsatisfied customers as well.
These more negative reviews criticize the site heavily, claiming its premium services are overpriced and insisting that many of the profiles available are operated by bots. Without a lot of official reviews, it's difficult to determine the veracity of either sides claim.
Unfortunately, some businesses take advantage of anonymity to bolster their reputation or undermine a competitor with fake reviews. As with most information on the internet, anything you read should be taken with a grain of salt.
Is AsiaMe.com a Scam or Trusted Site?
Should you trust this site? Yes, I'd say AsiaMe.com is a trustworthy platform. They're not going to steal and sell your personal information or infect your computer with viruses. However, as the above section states, there are critics who think the sites premium features are unnecessary and some who doubt the (legitimacy) of the profiles uploaded. It's a good idea to stay objective when going into any situation like this and proceed carefully. While it's a good idea to look at each individual profile with a critical eye, I would say that the site itself is trustworthy and well-intentioned.
As well as operating on a traditional online platform, AsiaMe.com also makes its services available in the form of an app. For those who are unfamiliar with the term, apps can be downloaded and used on an iPhone or other mobile device. They can be accessed from anywhere and at any time, making the online dating process even more convenient.
The AsiaMe app offers users a simplified version of the main site, with an interface not unlike Tinder or other popular dating apps. The user is presented with a picture and short bio, which they can click for more information. To contact the profile owner, swipe right, to move to the next profile swipe left. The AsiaMe app is an extremely intuitive and useful addition and comes highly recommended, allowing you to keep in contact with your chosen match from any location.
As mentioned above, AsiaMe's best factor is definitely it's user-friendly design. One of the first things you'll notice after registering is just how organized and efficient the interface is. The home page is free of clutter, with all tabs and features available and clearly labeled. This means you don't have to have to go hunting through the tabs for a specific feature.
The site loads quickly and cleanly, and the profiles and related search engines are easy to filter and browse through. What all this means is that you don't have to fuss with navigating a digital maze to find the woman of your dreams. As romantic as that sounds, in real life it's quite frustrating.
Unfortunately, there is a nick in the smoothly designed surface of AsiaMe's design layout. First time users will quickly find themselves assaulted with pop-up windows, claiming to be messages from the site's female users. The pop ups are most likely bots, however, and though they don't slow the site down considerably they are a persistent distraction.
Women's Profiles Quality: Top or Flop?
Convenience and usability are nice additions, but the true purpose of an online dating platform is to help you find that perfect match. To determine whether or not AsiaMe does that, we'll have to take a look at the profiles available inside.
We've mentioned before the high number of profiles, which is always a plus. After all, any online dating attempt will naturally involve a bit of trial and error, so it'll take a bit of sifting for you to find a girl that really clicks with your personality.
One of the first things you'll notice when you log in is that most of the photos are all clear, bright, high quality images. This is a positive, as it says that the women have taken the time and effort to put together a quality profile.
Important
This indicates there are a lot of candidates looking for a serious relationship out there. However, approach these profiles with a bit of suspicion. Some accounts steal photos from social media in an attempt to catch the eye and lure viewers in with duplicity.
Conclusion: Why choose AsiaMe.com?
After reviewing all of the information above, why should you choose AsiaMe.com? After all, there are many other online dating platforms out there that can help you find a connection either at home or overseas? What benefits and features set AsiaMe apart from all the rest?
Well, the sheer number of profiles available is a definite plus. The site's massive database gives you access to the profiles of women from all over Asia, eager to make a match. These profiles are routinely updated and vetted to make sure they are current and viable. Online dating isn't easy and it's always better to have a wide pool of potential connections.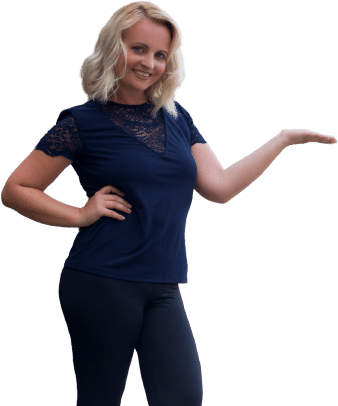 About the blogger: Krystyna is an International dating blogger, coach and iDate speaker. She is on mission to help Western men to understand foreign women better and how to succeed on the International dating websites.
The most popular Asian brides