Online dating has become part of the normal process for single looking to find that particular person in their life. From the very first computer used to match singles in the 1950s to the early modern online dating in 1994, using sites like BrazilCupid.com drastically improves your odds of finding that particular person. A few of the positive things about using a dating site is it connects you to thousands of singles, that you otherwise would not know. The algorithms help narrow your search to people you are most compatible.
You're here because you want to learn more about BrazilCupid.com. You've come to the right place because we have put together as detailed review of the dating site. In this BrazilCupid.com review, you'll learn about what main features the dating site has, its pros, its cons and what kind of memberships plans are available.
Reasons Why You Can Trust Krystyna
Gold, Platinum, & Standard Company
BrazilCupid.com test at a glance – The pros and cons
BrazilCupid.com: Let's get to the details
BrazilCupid.com is an online dating site that has over one million members that are looking for a casual dating experience or a future long-term partner. With such a large member pool, Brazil Cupid is one of the most trusted sites for online dating. 
Brazil Cupid is not only limited to eligible singles in Brazil, but singles from around the world are just a click away. The site claims to have been responsible for thousands of happy couples who meet on the site. You can search for Brazilian Women, Men or by singles and translate to over ten languages including Spanish, Portuguese, English, Deutsch, to name a few. You can begin utilizing Brazil Cupid in three steps, first create a profile, search singles, and start communicating via the messaging platform.
The design and usability of both the mobile app and desktop version are both well laid out and easy to navigate. The desktop version has links along the top of the homepage to gain quick access to messages, matches, search, and activity. There are also graphic depictions of your personal statistical information, which include the percentage of your profile that is complete, the unread messages, profile views, new views, and new interests. There is also a quick search menu just below the various graphic depictions. The center of the page profiles to about 40 matches, who fit your essential dating criteria. Along the bottom of each page are links to technical aspects regarding the website, including about us, contact us, terms of use, and other policies regarding cookies and privacy.
Brazil Cupid has specific guidelines to ensure your experience on the site will be one that is safe for all of us. There is the option of anonymity until you are comfortable to share more detail with other members. The site also advices against including personal information, such as phone numbers, email, and home address. Brazil Cupid advice users to create an email specifically for the dating site, to avoid unwanted email messages and for your protection. It is also advised to ask lots of questions from members, to familiarize yourself with them before sharing more detailed information about yourself. Brazil Cupid can not screen each of their thousands of members, so the guidelines suggested should keep your experience on the site a positive and safe one.
Signup and Registration Process: That's what we found out
To sign up for Brazil Cupid, you need to have a valid email address and create a password. Once you enter a unique password and email address, your account is active and ready to use. You can then login and begin searching for singles. Once you log in for the first time, you will be prompted to upload an image, as it not required during the signup process.
Brazil Cupid, like other dating sites, encourages the user to upload a flattering portrait of yourself, as this will dramatically increase your chances of finding what you are looking. Upon initial activation, I began receiving messages from at least ten individuals without even completing a search. I assume Brazil Cupid alerts current members when someone new signs up, to increase your visibility.
Is BrazilCupid.com free? – Membership plans reviewed
To sign up for Brazil Cupid is free, but to take full advantage of all the features, you required to pay. There are three membership level options available for Brazil Cupid. The first level on the site is the free option. With the free option, you can only access three of the features offered on the website; this is called the standard membership.
The usual group you are only allowed access to "Basic Matching," you can also send your interest and communicate with paying members only. The standard membership restricts you from reading messages sent to you. Without the ability to read all messages can be frustrating, especially since you get so many new messages after your initial registration and access.
The next membership level is gold. The gold membership costs $10 per month for 12 months, plus taxes and you billed in one lump for $119.98. The gold level membership is offered in three-month intervals of $20 for each month, which is charged in one lump sum of $59.99. If you want to see how you like the site and not be locked into a contract, you can pay month to month at $29.98.
The gold level membership gives you access to "Basic Matching," sending interest, interact and communicate with all members, paying and nonpaying. The gold level membership also allows access to use the live chat and instant messengers with other members as well send and receive messages. Gold level membership also removes advertisements for the site. With the gold membership, you can take advantage of the ability to browse profiles anonymously.
Platinum level membership
The highest membership level on Brazil Cupid is platinum. The platinum level cost $12.50 per month, and you are billed once for a total of $149.99 for 12 months. 
The three-month interval option for platinum is $23.33 per month, but you are charged in one lump sum for $69.98. With the platinum membership, you have the opportunity to pay per month $34.99 with no obligation or contract restrictions regarding payment.
The platinum level membership gives you all the features of the standard and gold levels plus the ability to rank up, double your profile server space to be able to add more pictures. The platinum membership also offers the ability to highlight VIP membership, search option criteria not provided others. There is also advanced algorithm logic to allow for a more accurate searching experience, and the ability to translate the message in foreign languages.
Payment methods at Brazil Cupid
Cupid Brazil allows payments to be made using all major credit cards including American Express, Visa, Master Card and Discover as well as bank wire transfers, PayPal, Paysafe cares, and Skrill. Cupid Brazil's prefers payments using credit cards.
Important
I think the biggest concern with Brazil Cupid is the price restrictions relating to contractual obligations. To get the best price for each membership, you have to be locked into a contract from three months to one year.
What do TrustPilot Testimonials say?
There where not any testimonials on Trustpilot regarding Brazil Cupid: https://www.trustpilot.com/review/brazilcupid.com
There where testimonials and reviews at sitejabber and dating scout. At SiteJabber, the overall rating was a disappointing 1.5 stars out of five; however, there were only six reviews. On DatingScout, the total score for BrazilCupid was 3.5 stars out of 5 stars.
Is Brazil Cupid a scam or trusted site?
The answer to this question is tricky based on the testimonials and reviews from other people. While I don't think Brazil Cupid is a scam or you will lose your money without access to what the website advertises, it is a business and businesses want to make money. For example, I think part of the websites tactics to generate revenue from members who signed up for the primary level is to immediately send them messages from potential members and require an upgrade to be able to read the words.
That being said, I don't think your credit card or banking information will be stolen, as the company has been around for quite some time.
The short answer to this question is yes. I think Brazil Cupid is a legitimate dating site. I guess like most things you get out of it what you put in. If you take the time to take beautiful photos of yourself, pay for at least the gold level membership and complete to profile, you can find someone worth your time.
Brazil Cupid App reviewed
The app was created by Cupid Media, which is responsible for the creation of 30 additional applications in this sector. The Brazil Cupid app as an overall rating of four stars out of five and is compatible with the android platform, and you must have at least Android 5.0 and up. The Brazil Cupid app offers all the features of the desktop version. With the app, you can upload new photos edit and update your profile, search with all the criteria allowed by your membership level, receive instant notification, access all communication tools, and upgrade your membership.
Brazilian Women's Profiles Quality: Top or Flop?
The Brazil women profile is pretty sweet. Each of the ones I encountered contained very high-quality images. To access Brazil mail order brides' profiles with specific body types and measurement, you will need to upgrade to gold or platinum.
With gold, you can access the communication features, like live chat and using the instant message. Platinum will allow you to obtain more search criteria like body mass index, chest size, hips, and waist.
Conclusion: Why choose Brazil Cupid?
In conclusion, I think Brazil Cupid is an excellent site for online dating. I believe the payment options are decent, and the selection of women are diverse. The access to women on a global scale is decisive and able to pick and choose specific body types are positive. If you like women with wide hips and a small waist or women large or small chest sizes, you have the options only to see women that fit your specific type. If you considering online dating, I would recommend Brazil Cupid.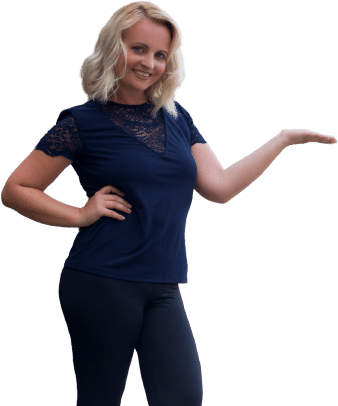 About the blogger:
Krystyna is an acclaimed international dating expert, blogger, and founder of Ukrainian Dating Blog. 
She has published over 500 articles on international dating in English and German. She likes to focus on cross-cultural relationships, common or trending dating issues, and dating scams.