The search for love has never been so simple. Online dating has unlocked countless opportunities to meet like-minded individuals near and far. However, one can never be too cautious when signing up for a profile on any online dating site. Scams and fake accounts are a common occurrence these days and it is recommended to always do your research before blindly joining any dating site.
ColombianCupid.com is a hotspot for Latino dating on the web. Does the website live up to its claim to fame? Is signing up worth it? I will answer all these questions and more in the rest of this Colombian Cupid review.
Reasons Why You Can Trust Krystyna
Colombian Cupid test at a glance – The pros and cons
Colombian Cupid: Let's get to the details
ColombianCupid is one of the numerous online niche dating websites hosted by CupidMedia. The website specializes in bringing together Latino couples from the United States, Colombia, Chile, and a few other countries. However, the website itself is composed mostly of men, making it a competitive site to gain attention from any of the lovely ladies.
Don't let that discourage you from signing up- finding love online is often up to chance or destiny. In fact, ColombianCupid has an average daily login of a whopping five thousand users! With this mass amount of frequent visitors, you will find at least a couple individuals you may be interested in.
Several major reviewers have called ColombianCupid.com one of the two major dating websites in Colombia today! A majority of the women on the website are under the age of thirty, but there are a few older ones making the website available for a wide range of ages(over eighteen, of course). Members recommend using ColombianCupid while you are in Colombia or any Latino country because it will be easier to plan a meeting or a date with your person of interest!
The familiar, yet simple interface provided by ColombianCupid gives frequent online daters an almost nostalgic feel first viewing this website. The layout is easily accessible by even the least tech-savvy of users; the necessary buttons for navigation can be found at the top of the website.
The color scheme for ColombianCupid.com is a shade of maroon to create a romantic feel. When performing a quick search for the website, you are immediately greeted by the smiling face of a gorgeous Latina letting you know that this is in fact, the biggest hotspot for Latino dating.
ColumbianCupid offers three basic levels of membership for new accounts: Standard, Gold, and Platinum. The paid membership options are usually bought by those that have a more dedicated interest in solidifying a relationship on the site. Standard or free users are given basic features such as showing interest, receiving profile matches, and communication with paid members.
On the other hand, premium members get the all-access pass, including the removal of ads, the ability to direct message members, and browse profiles anonymously without alerting other users. This option is more so for those who would like highly customize their profile; the profile space is doubled and the specificity of the search engine is increased with exclusive tags.
One rule of thumb is to always try the free version on any service before purchasing the deal. This gives you a feel of the experience and can help you better decide whether purchasing the membership plan may be worth it in the long run.
Making an Account on ColombianCupid.com
Speaking from experience, registration on these websites can be a very difficult process if the interface is complicated, however, ColombianCupid couldn't have made the process more straightforward! The website gives you the option to either login using your Facebook information or through one of your mainstream emails. ColumbianCupid tries their best to streamline the registration process and by opting to use either of these methods, the process ends a lot quicker.
After making an account and filling out your basic demographic details, you can further customize your profile and add a profile photo. Having a profile photo often increases your chances of attracting users to your profile, so be sure to smile!
Is ColombianCupid.com a Scam or a Real Date?
Having been in the position of searching for a real dating site filled with real people, I can vouch for questioning the validity of every dating site I've ever come across. Being wary of the users and any questionable dating websites is a good thing- especially if you have never heard of the company before.
Having never heard of CupidMedia and its niche dating sites, I performed a quick validity check to be sure that the website was not just another money making scam. After reading actual accounts and reviews by real members of the website from testimonials on SiteJabber and similar websites, I have concluded that ColombianCupid.com is in fact very real!
Important
The one exception to this is that some accounts may be fake, but avoiding these accounts is easy. Stay away from any accounts that have seemingly empty profiles or profile photos that are too-good-to-be-true!
TrustPilot Testimonials Say ColombianCupid is Great!
One frequent user of ColombianCupid, a middle-aged male accounts for how he met the most beautiful Hispanic woman through the website has been in a long, loving relationship ever since. Similar stories have led us to believe that relationships built on ColombianCupid are with real individuals looking for actual relationships. Thus, the majority of the members are satisfied with becoming a member as they have found a place where there is a chance to find love with a stunning Latino.
Review of ColombianCupid App for IOS and Android
Although the style may look outdated, ColombianCupid prioritizes ease of use instead of looks. Following the layout style of its site, ColombianCupid's app matches the easy maneuverability and seamless interface. Rather than having to stay inside your home and scroll through your computer, the app provides the ability to find a possible partner on the go.  
This convenience makes it a more viable website to be a member on compared to others without the easy accessibility of an app. Not to mention, the app is free!
Safety and Security Policies on ColombianCupid
Terms of service on ColombianCupid ensure that your information and data will not be sold to any third parties, and in the case that this does happen, any sent information will be terminated and erased from the system. They also secure payment transactions, leaving no room for identity theft or fraud.
To make the experience safer for the member, you are given the option to block or report any suspicious accounts or activity on the website. Afterward, an identification or validity check will be done on the account in question to ensure that the individual is real.
This verification process includes having the user in question email a copy of any documents of identification such as a passport, driver's license, or state ID to the security service of ColombianCupid.
However, it is important to keep in mind that criminal checks are not done during the registration process, so be careful when opting to meet individuals outside of the website
. You never know who you may meet on such dating websites and any anonymous chat room often carries the risk of identity theft, so it is best not to give out any personal information to anyone you may meet online.
Beautiful Latinas on Colombiancupid.com
Finding a sexy Latina on this website is no difficult task- there are currently thousands of profiles waiting to be matched. The women on this website are from ages eighteen and above and of all types of personalities.
If you find that the woman you are interested in does not speak fluent English, there is a language translation service available on the website to assist you in learning her language, vice versa, or to allow for a joyful conversation across languages.
The language translation service is one quality of ColombianCupid that sets it apart from similar websites in its field such as Tinder. If you are not able to converse with someone, how else can you get to know them?
The only downside to the women on this website is that there are women of all classes, even prostitutes or women seeking a relationship only to gain them citizenship. It is advisable to be wary of these women when browsing profiles! This downside is just one minor detail of the website; ColombianCupid has countless high-quality women who are seeking long-term relationships and are committed to family.
Conclusion: Why Choose ColombianCupid.com?
After this overload of information, you may be feeling slightly overwhelmed or maybe, excited to begin your journey on ColombianCupid. Meeting someone does not have to be a tear-ridden, stressful experience, and the makers of ColombianCupid have kept that in mind while creating one of the most convenient websites for meeting amazing Latinos.
If American or European dating is not working for you, consider making a profile on ColombianCupid. Foreign women offer exotic accents, striking appearances, and joyful personalities. With hundreds of successful love stories garnered around ColombianCupid, give it a try! You may find your true love too!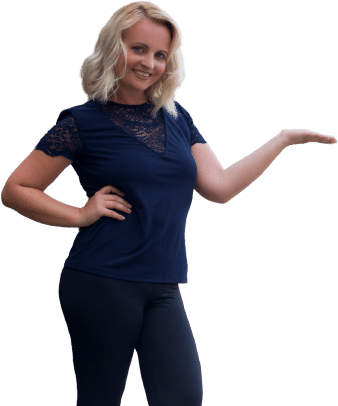 About the blogger:
Krystyna is an acclaimed international dating expert, blogger, and founder of Ukrainian Dating Blog. 
She has published over 500 articles on international dating in English and German. She likes to focus on cross-cultural relationships, common or trending dating issues, and dating scams.