Dear friends,
Online dating scams are as old as the Internet itself, but no less dangerous in 2016. The basic format is usually the same: a scammer posing as a beautiful Ukrainian mail order bride strikes up a conversation with their target. Over time, they begin to create a romantic relationship with their target, all without meeting in person.
The pay per letter (PPL) scam is not new in the mail order bride industry and is very profitable so that even legitimate marriage and dating companies as well as many new online dating services have adopted this "kind of business vertical".
How does International online dating scam work?
Eventually, they start asking for money, and they keep asking until their target realizes the nature of the scam. There are many variations:
The money might be to buy a webcam for video chatting or to go towards a plane ticket so the two can meet. It all comes down to the same thing: the scammer uses emotional manipulation to convince someone to give them money. The scammer usually uses faked or stolen pictures on their dating profile and fabricates just enough information to look plausible.
Then they just sit back and chat with people. A good scammer will ask a lot of questions and use the answers to craft a fake personality designed to be appealing to the target, and they often work multiple targets at the same time. They have built up those skills from serious practice and make hundreds or even thousands from their victims.
Pay per Letter Online Dating Scam: an Introduction
I recently read an article "Ukrainian Model Lifts Lid On Shady World Of Overseas Dating Scams" by Elena Petrova, a dating coach and founder of ElenasModels.com. The author explains the principle of the pay per letter dating scam and the PPL turnover structure. The topic is more than interesting; as a result I decided to discuss it with you today.
The pay per letter scam, or PPL scam, is one advanced example of an online dating scam. It is actually rather sophisticated and reflects not just one scammer trying to make some money, but instead an organized and formal system with multiple participants operating on a large scale.
How does the PPL scam work?
Here is how it works. The basic idea arose from the concept of mail order brides. A mail-order bride is a woman who lists herself in catalogs (online or otherwise) and is selected by a man for marriage (Source: Wikipedia). 
This was an idea back in the early days of the Internet before formal dating sites. Women in Eastern Europe (s. also Slavic mail order brides), especially Ukraine and Russia, would create profiles on bridal sites looking for Western men. The men would contact them over email or physical letters, with the eventual goal of bringing one into Western Europe or the US to marry.
Originally, these were not scams: the host sites charged fees to facilitate the communication, but people did get married that way. Over time, however, as online dating scams grew in popularity across Eastern Europe, these marriage sites changed. Their owners decided to embrace this darker side of online dating and create a formal structure that used all the trappings of an official dating site, but was actually a scam.
PPL scams use a plausible trick to get money from their targets (= Western men registered on the particular online dating site) and take much of the burden off the scammers to try to weasel money out of the target. Instead of the scammer trying to ask for money directly, the ploy is that the girl behind the dating profile needs a translator to communicate with the Western man looking for a big love.
There are plenty of "serious dating and marriage agencies" in Ukraine looking for translators. Here is a sample of such a role:
Conditions and requirements (translated from Russian):
Responsibilities of PPL scammers
Translation of correspondence Russian-English-Russian, assistance in writing interesting letters and communicating in chats.
So the marriage agency / dating site finds a good-looking translator who is willing to write, communicate and translate. In order to use the services, the man needs to pay some amount of money to send an email, read the messages, chat, and so on. For example, the scammer might charge five dollars per email to supposedly cover the costs of translation. The girls themselves are paid for their contribution:
The site gets a cut, the person managing communications with the man gets a cut, and everyone profits. It is called "pay per letter" because the Western man pays for each time they communicate with the girl. The scam provides steady, systematic income to the scam team, who benefit from the veneer of legitimacy that the dating site provides.
Using scripts and mass mailing tools, scammers can bring in large amounts of money from around the world for doing very little work. The scam is a well-oiled machine with hundreds of participants who all contribute to the outcome, and its efficiency as an income source has led to its proliferation in Ukraine as the government in that nation becomes weaker.
Important
The weaker rule of law opens up opportunities for illegal activity, and the PPL organizations are just one example of that.
Avoiding a PPL online dating scam
Avoiding an online dating scam involves becoming resistant to emotional manipulation through a combination of rules of thumb and ingrained good sense. First of all, develop a way to recognize scammers.
They are frequently very reluctant to meet or speak on camera. They offer very little information about themselves to start off, and they slowly seem to be everything the man wants. Scammers frequently mention money troubles, but they will not ask for money directly.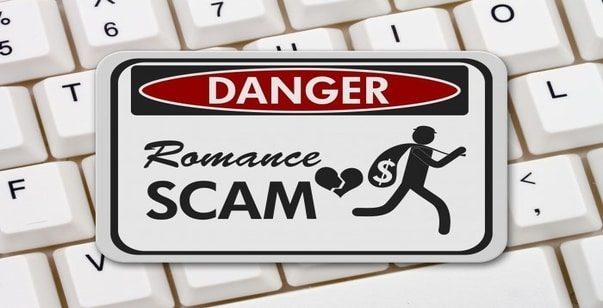 They will instead try to make the target feel obligated to help them, and will desire money without making a direct request. Of course, if they do make a direct request, that is another bad sign: they are just a less-skilled scammer.
To avoid these PPL scams, set simple rules:
Russian online scams are more of a problem than most realize. Recognizing these scams
before becoming a victim is the first step in scam prevention
A genuine Ukrainian or Russian mail order bride who is really interested in communication with a Western man would use translation services for free like Google Translator or Translate.ru.
Moreover, as Elena Petrova points out, (almost) every woman in Ukraine and Russia learns English as a foreign language at school and, in many cases, have to pass the final exam in English. That means, she is able to read and translate your letters by herself. You cannot expect perfect English from the lady but she can read and understand English on a whole.
Here are some examples of such PPL scam stories I found on the Internet:
lusi07 says: Да, действительно так. Завести анкету и не одну, и вести переписку с потенциальными женихами, а также разводить их на деньги и подарки. Подруга искала работу, нашла такое же брачное агенство, но работать там отказалась…
English translation: Yeah, it really is. I need to create a profile and not one, to correspond with potential grooms, as well as to shake them down for some money and gifts. A friend was looking for a job, found this marriage agency, but refused to work there…
ikudria says: имела такой опыт, тоже свободно говорю на английском и хотела подработку, думала, что буду переводить переписку, так как многие барышни не знают язык. Созвонилась и пошла даже на собеседование. Дали пробное задание на знание английского, помимо меня была еще девочка-студентка. Когда я его выполнила, начали говорить о сути работы. Иностранцы сидят в платном чате и ВЫ должны как можно дольше там его продержать, ведя с ними переписку, от этого зависит заработок. Вообщем, это бред, ни о каком переводе и речь не идет…когда я спросила, то мне сказали, что дадут фото девушки + ее досье и я от ее имени должна буду писать, знать ее увлечения, привычки…
English translation: I've had that kind of experienceю I'm fluent in Englishр and wanted a part-time job. I thought I'd be translating correspondence because many young ladies don't speak the language. I called and even went to an interview. They gave me a test assignment in English, and there was a student girl too. When I finished it, they started talking about the job. Foreigners sit in a paid chat and YOU have to keep them there as long as possible and correspond with them. In general, this is nonsense, the job is not about translation at all… When I asked, I was told that they would give me a photo of the girl + her file and I will have to write on her behalf, know her hobbies, habits…
Source: http://sovet.kidstaff.com.ua/question-11509
You need to discover superb overseas girls and feature an thrilling global courting adventure, however you do not know in which to start. Don't worry, we can help you!
☝️ Ask Krystyna
About the blogger:
Krystyna is an acclaimed international dating expert, blogger, and founder of Ukrainian Dating Blog. 
She has published over 1000 articles on international dating in English and German. She likes to focus on cross-cultural relationships, common or trending dating issues, and romance scams. 
The most popular Eastern European brides