Quesston:
Hello Krystyna,
How are you? My name is Abraham and I live in Texas. Nice to meet you. I appreciate the time and effort you put in helping men with such tips and information with your blog.
It is certainly confusing out there with all these Russian sites that we all men are involved with and trying to determine which ones are legitimate and which are strictly money driven.
Even after reading the negative and positive experiences of clients on such sites, we still do not know for sure if the sites are scams or not or a combination of both. I guess it depends on the experience of each man with these sites.
I was in Kharkov two years ago with an agency who arranged everything for me, from airport pickup to accommodation to driver and meetings with their ladies.
I believe this is one of the best and safest way to do it when searching for a wife in Ukraine or Russia. I did not find any woman that I was really interested in so I came back a little disappointed.
The reason for my disappointment is that although they know each lady personally, the agency had limited number of ladies for me to meet. I think this is the drawback in using such agencies, a man is limited to the ladies registered with that agency.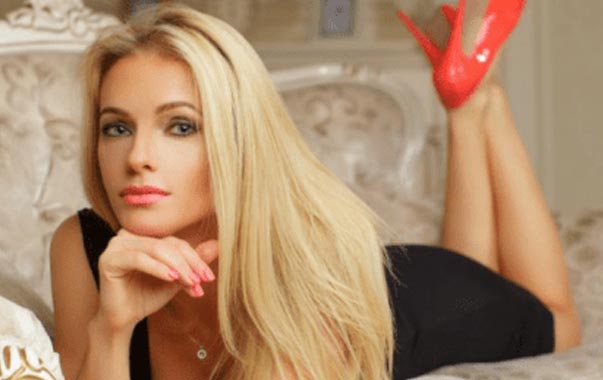 Before I used this agency, I have been corresponding with several women on sites like Anastasiadate and charmingdate.
At that time, I decided to use this agency in Kharkov because I was not comfortable to travel to a foreign country and try to do things on my own. I now have again met a few ladies from these two sites that I am very interested in and would like to meet.
Experience with marriage agencies is not great
The thing with Anastasiadate and charmingdate is that I have to book dates with those ladies and pay and then they will send me information of each lady's local agency who will help me with the meetings.
The problem with this is that I can travel to a city like Kiev and not knowing if any of the ladies will cancel or not.
I believe that the ladies are real and I can find out when I travel to Ukraine, but reading the negative information about the sites on the internet has given me some doubts if this is the best way to do it and if I should take that chance.
Also, I will not know to what extent the local agencies will help me and what services they offer until I book the meetings.
The other option is to use a full service agency. Now many agencies are offering a "Personal search" option where you pay them a fee in advance(deposit) that ranges from $400 to $500 (part of the total $1500 fee) and they will look for more women that are real if a man does not find enough ladies on their site to meet.
A couple of these agencies are www.marriagebynatali.com and www.interdating.ua. They both are legitimate and professional. The only thing that I found out when I asked the natali agency is that they do not want to deal with or arrange any meetings with ladies from specifically the Anastasiadate and charmingdate sites or any online site because of the way they do business and the complaints people have and also to maintain their good reputation.
My plan was to use such a trusted agency and also meet the other women from these sites.
Disappointment with the marriage agency in Kharkov
My disappointment with the agency in Kharkov was when I did not find any lady from their agency, I asked them if they can arrange meetings from the anastasia site since I am already there, they said they will not deal with such sites. So this is an issue with all the full service agencies it seems.
I am thinking of making a trip to Kiev in the near future and trying to decide which approach to take. I can book meetings with the ladies that I like and been corresponding with from the Anastasia and charmingdate sites or use one of these full service agencies that will cost more of course but pay for peace of mind.
I am sure other men might be facing similar issues and decisions. I would love to know your thoughts on these approaches. My trip will be to Kiev. Any suggestions or tips that maybe helpful will be appreciated. I wonder if you have any recommendations from your experience. Thnak you in advance.
Sincerely,
Abraham
Krystyna answers: Finding the best service
Hello Abraham,
To your questions:
My trip will be to Kiev.  Any suggestions or tips that maybe helpful will be appreciated.  I wonder if you have any recommendations from your experience.
First, I would recommend you to read about Kiev (history, sight seeing, etc.) so that you might know what expects you in this beautiful city. I wrote some articles about the city where I was born. Second, in my opinion, you must not use the expensive services of matchmaking agencies and online dating sites.
Surely, it is very convenient, because they offer you a variety of services such as renting an apartment or arranging dates with Ukrainian mail order brides. But as I said above, these services are expensive. But you know about that from your own experience.
Using free dating services
I could recommend you to try using free International dating sites and you can arrange date with Ukrainian women by yourself:
You can find an apartment in Ukraine. Following online services could help you to rent an apartment in Kiev:
Unfortunately, these services are only in Russian. There are many services like these three I found on the Internet.  I think your woman would help you to rent a good apartment in Kiev.
Marriage tours as an alternative
Besides, you can think about socials as a trustworthy method of finding a real woman from Ukraine.
Check my guide to romance and marriage trips.
I guess it is possible. Some of my readers tell me that they have been on a social in Ukraine and had great time there. However, you have to remember that this process is not cheap and does not guarantee success.
In my opinion, the biggest advantage of these romance tours is that you have the chance to meet many ladies in a very short period of time versus going to a matchmaking agency in Ukraine and having to spend the time of setting personal one-on-one meetings with them. E.g., A Foreign Affair (LoveMe.com) has the experience and the know-how. They are an US dating company and offer over 75 tours per year (to Russia, Ukraine and Asia). 
Some tips to stay secure while looking for a woman in Ukraine
I would advice you to follow these steps in order to feel secure while your trip in Ukraine:
Is Ukraine a safe country for foreigners?
As for me, this is one of the biggest mythes about Ukraine that it is an unsafe country, and that the crime rate is very high.
The truth is crime is found everywhere, and the incidents within the Ukraine are at the same level as countries such as the United States, Germany, Canada and many other Western countries that are considered to be safe places to travel, visit and live.
The Ukraine has a beautiful landscape, well paved roads and a look and feel that is pleasing to everyone. The people of the Ukraine are the same, they are happy, friendly, helpful and kind to everyone they meet.
Ukrainian women are passionate, loving, kind, thoughtful and believe in true love.
The women of the Ukraine are shy by nature, and thus you need to approach them first, but once you get to know one you will quickly see how thoughtful and caring the women of the Ukraine truly are.
In conclusion, I would advice you to be careful of course and do not show women there that you have a lot of money. But you will have great time in Ukraine.
There are women in Ukraine who want only to use and cheat Western men.
My advice for you is if you sees that the woman wants to go to very expensive restaurants and is waiting to be paid for everything (taxi, shopping, etc), you have to know that such a behavior is not usual for Ukrainian women.
Of course, our culture is so that we Ukrainian women are very feminine and our men pay always for their women while dating. However, we should not exaggerate and you must not to pay taxi fees and restaurant bills of $300USD.
Guys, have you gained experience with Ukrainian marriage and matchmaking agencies? Please share your experience below.
Many thanks in advance! Спасибо! Spasibo! Дякую!
You need to discover superb overseas girls and feature an thrilling global courting adventure, however you do not know in which to start. Don't worry, we can help you!
☝️ Ask Krystyna
About the blogger:
Krystyna is an acclaimed international dating expert, blogger, and founder of Ukrainian Dating Blog. 
She has published over 1000 articles on international dating in English and German. She likes to focus on cross-cultural relationships, common or trending dating issues, and romance scams. 
The most popular Eastern European brides