Dear friends,
What is it like to be a single man in the digital age?
For many singles, meeting others online is a way of dating; however, finding someone is even more difficult. While there are many legit singles and sites online, there is also an equal share of scammers online.
This guide will help any good man avoid potential pitfalls by providing an example of what not to do and how to handle online dates.
Here is a perfect guide to help you find your potential life partner online.
Is Online Dating a Good Idea in 2023?
The digital age has made meeting people easier than ever before. However, is it wise to meet someone online in 2023? Although many do not agree, especially those who think there are all kinds of miscreants online, anyone can find their life partner through the internet. If men were taught how to handle dates online, it would be much easier to find the right life partner.
With all the social interaction restrictions, meeting someone is no longer an easy task. Many people either don't have the time to meet up with random strangers or find it embarrassing.
However, some individuals do not want to be alone anymore and are willing to meet some ladies online to create new friendships and eventually talk about love. As such, online dating will be a good idea in 2023.
27% of online dating members want to boost their self-esteem, not love or relationships
8% of online dating site members are cheating on their significant others
Over 26% of online dating users chat or talk to more than four people at a go
Clever Strategies for Men to Get Success in Online Dating
Once a taboo subject for many singles, online dating is now the norm in the modern world. With over 1 billion people worldwide using online dating sites and apps to find their perfect match, it's no surprise that men are feeling the pressure of trying to stand out from an ever-growing pack of competitors. Here are some clever strategies for men to get success in online dating.
Know What You Are Looking for
Before you start using online dating sites, you need to know the kind of person who will make your heart beat faster. Knowing what you are looking for in a relationship may make the process much easier. It eliminates the wait for months and years as you try to find your perfect match. If they knew what they wanted, it would narrow the search. Here are some categories:
How to Select the Right Online Dating Site
Before you start using any online dating site, it is vital that you first learn about the company. This can be done through their website or Facebook page, where you will find all the information you need to know about the site.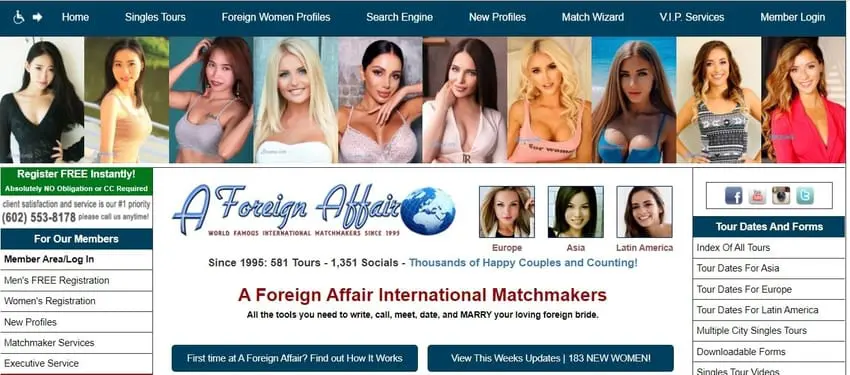 Some sites may also help with sending messages so that people can connect easily. If there are additional services, you can take advantage of them.
You must check out a website's reputation before you commit to using it. You can do so by reading their terms of service and privacy policy on the site's main page or the FAQ section on their profile pages.
Some websites have been known to hold onto your private information for extended periods, only to release it and expose all of your "secrets" to the world.
On the other hand, some scams look like legitimate dating sites, but they will instead take your money and run, with no intention of showing you any real matches.
Random Facts that You Won't Believe Are True:
Gay people are as likely to find partners online as straight people
34% of people have been catfished by online dating users
70% of women on online dating sites have never used a dating platform
It is important to check out the fees on a site before you sign up. The main types of paid services available include:
The Anti-Scam Policy in Place
Scams are one of the biggest problems that come with using online dating sites. Many members are looking to take you for all you're worth, or worse, they will steal your identity and use it to create fake profiles to defraud you.
The best way to protect yourself is by always checking out a site's anti-scam policy before you sign up. If other people are voicing their concerns about the site's safety, then it is best to avoid it at all costs.
Once you have selected the site that best suits your needs, then it's time for you to start using it. We all know that communication is the key in any relationship, especially when meeting someone online.
It means both sides need to be open and honest about their desires and interests. To do this, you need to have a good profile and message those who may be of interest.
In addition, you can upload videos or photos, which will give the other person a better idea about what you look like. Always check how navigable a site is before using it.
The Site's Safety and Security
The last thing you want to do is expose yourself to potential dangers when using a dating site. You should also make sure the site has measures in place to keep your private information safe, such as:
How to Write a Strong Dating Profile with Cool Pictures and Captivating Text
If you have just joined a site or are currently looking for a match, this section is geared towards you. Here are some valuable tips for creating a solid dating profile that will quickly increase your chances of finding a partner.
One thing you want to avoid is being passive or wishy-washy about what you want. This includes sharing very little information about yourself, such as your age and physical appearance.
If you aren't honest with this, it could cause other members to overlook your profile in search of someone who shares the same interests and preferences that they do.
Instead of telling people where you work (unless it's an exciting job to others, such as being a firefighter), share what you do outside of work.
Write a detailed profile with engaging text that tells people who you are and what your personality is like. This includes sentences about your hobbies and interests and what you are looking for in a partner. Having short paragraphs about the most interesting aspects of your life is ideal, but make sure to avoid rambling on.
It's okay if you haven't had too much luck with relationships in the past. If anything, keeping this information under wraps could cause fewer people to contact you because they think you've already given up on love. Instead, let people know that you're still hopeful and open to love.
Get the Best Profile Photos
While it may be hard to believe at first, your profile picture is the most important part of creating a strong dating profile.
Having great pictures can not only get other members interested in you, but it can also improve your chances of finding a date. The best photos are ones that you feel good about and don't look too posed or fake. Be yourself.
More men use online dating platforms than women
Over 53% of online dating users lie on their online dating profile
Over 30% of people prioritise the location
How to Send the Perfect First Message that Gets a Reply
If you want to get in touch with someone on a dating site successfully, you have to know how to send the first message that gets a reply. Doing so can be tricky because you don't want it to seem too desperate or needy.
Before sending a message, take the time to read their profile. This will ensure that you are sending them something unique and tailored to them.
Often, people write generic messages about being interested in their ideal match, which is boring and shows the person you didn't put much thought into it.
Safety First - Be Aware of Romance Fraud
If you are on a website with other people looking for love, understand that your information does not have to be given out in its entirety. In some cases, those using dating sites can be scammed by those posing as someone else through email or social media.
To protect yourself, understand that you should never give out your full name, phone number, email address or credit card information to other users. If anyone tries asking for money from you, threatens you, or makes you uncomfortable, you need to steer clear. Beware of romance fraud.
Don't send your credit card information to anyone you don't trust, and don't share personal information with someone who could be up to no good. Remember that the internet is just like real life, and there are lots of good guys out there too. However, you have to know how to separate them from the bad ones.
Last Updated on June 08, 2023
You need to discover superb overseas girls and feature an thrilling global courting adventure, however you do not know in which to start. Don't worry, we can help you!
☝️ Ask Krystyna
About the blogger:
Krystyna is an acclaimed international dating expert, blogger, and founder of Ukrainian Dating Blog. 
She has published over 1000 articles on international dating in English and German. She likes to focus on cross-cultural relationships, common or trending dating issues, and romance scams. 
The most popular Eastern European brides